Dental Lab Products
Our technicians are trained in the latest technologies and materials, and skilled in traditional laboratory techniques. We carefully research all dental lab products, and offer a well-rounded selection of proven FDA-compliant materials. Our CDTs are always happy to provide assistance in selecting an appropriate material for a case, or provide information about new options. Please call, send pictures, or study models.
Udell Dental Laboratory works with dentists throughout the United States. We are a full-service lab, providing experience and high quality products in these specialty areas:
Dental Crown & Bridge
All-Ceramic Crowns, Bridges & Veneers
Digital Services
Dental Implants
Dentures
Partial Dentures
Orthodontics, Splints & Pedodontics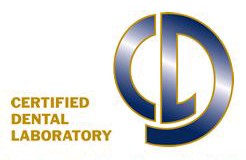 "We deliver dental products and services that allow you to confidently guarantee the satisfaction of your patient."
UDELL'S QUALITY GUARANTEE
We guarantee all new crown & bridge work, dentures, partials and orthodontic appliances, with a no breakage and no-charge remake policy when appropriate.
Click here to view our full Terms and Conditions and Limited Warranty.